To be a trusted logistics partner for our clients, we understand the critical importance of safety and compliance. This is why we don't just meet requirements; our business strategy puts health and safety at the core, which gives us fresh ideas about ways to improve our safety performance. Here are some of our main accreditations and memberships:
Supply Nation accreditation sets us apart as a verified Indigenous business, allowing us to provide registered and certified services to both government agencies and large corporate companies.
National Road Transport Association
This membership means we're always up to speed with the latest industry advice, regulations and compliance laws, so you know that your goods are in the best hands. We also ensure that all of our drivers are professionally accredited and certified so that you can be confident of an outstanding service with every shipment.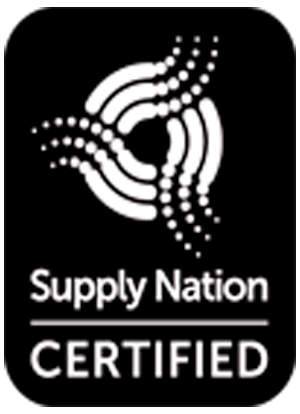 ISO 45001 An occupational Health and Safety Management System enables us to meet our health and safety requirements at work.
ISO 14001:2015 – Environmental Management System. As part of our commitment to the environment we:

Implement and maintain an Environmental Management System to comply with NSW Protection of the Environment Legislation Amendment Act 2015, other regulatory requirements and ISO14001:2015
Develop and set environmental benchmark objectives on an annual basis and review performance against these objectives
Continually improve our environmental management performance through periodical site, warehouse and general reviews
Reclaim used materials/containers where appropriate and recycle them where possible
Implement an action management plan in the event of an environmental accident

ISO 9001:2015 – Quality Management System – through an effective application of our QMS, Kaygus aims to enhance our customer satisfaction. Kaygus Logistics will provide a QMS by demonstrating our ability to provide a service that meets customer and regulatory requirements.
Heavy Vehicle National Law
Through our HVNL Management Plan Kaygus Logistics prescribes certain requirements and obligations to ensure compliance and safety for all parties in the supply chain that, by law, has a shared responsibility in between each member of the chain. Every party in the transport supply chain has a responsibility to ensure safe and legal transport of goods, and under those conditions of shared responsibility they constitute a chain of responsibility.