Kaygus Logistics is a family owned and operated business. Our Directors are from St Paul Village, Mua Island, in the Torres Strait Islands and 'Kaygus' is our totem, meaning shovel nosed ray in Mualgal.
Our community are seafaring people who rely on fishing and trade with other islands and villages within the Torres Strait. This makes logistics a way of life and – given limited transport options – we're ingenious at getting people and produce from Island to Island, even in the most challenging conditions.
Our Directors and the Kaygus Logistics team are now located on NSW's Central Coast. Noticing a lack of Aboriginal or Torres Strait Islander transport providers in NSW, we pooled our decades of experience to create Kaygus Logistics.
Since 2010, our company has grown to provide end-to-end logistics services for hundreds of clients – from retailers and construction firms to government departments.
Alongside this, we strive to give back and provide opportunities for the Aboriginal and Torres Strait Islander communities.
As Kaygus Logistics grows, we want to give more and more back to our community. Some of our current initiatives include:
Sponsoring the Kaygus Cup rugby league tournament, where teams from the Torres Strait Islands and Fiji compete and celebrate their culture.
Hosting the annual Kaygus Coming of the Light and Kaygus Christmas Dinner events, which bring Islanders together to meet, dance and celebrate.
Sponsoring the Erub United rugby league team, helping them to travel to Queensland to play against local teams.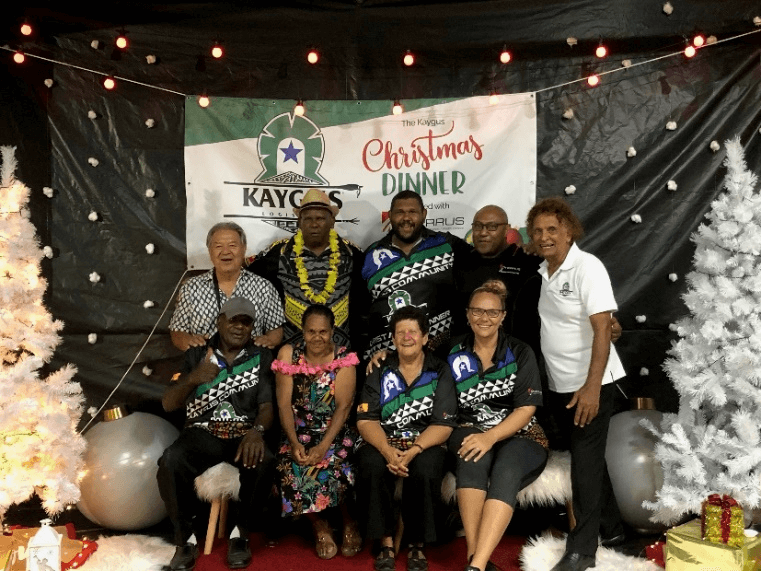 We're just getting started. By partnering with great clients, Kaygus will grow to be a tier one transportation company. With this growth we will:
Provide employment opportunities for indigenous people, including mentoring young people
Support our mobs by investing in charities, programs and events within NSW and the Torres Strait that are proven to make a difference.
Provide culturally appropriate healing options to our employees.
We know that Torres Strait Islanders are among the most vulnerable and disadvantaged population in NSW. Together with our clients, partners and the community, we can help address this through education, economic development and healing opportunities.
ACKNOWLEDGEMENT OF COUNTRY
Kaygus Logistics pay our respect to the Darkinjung lands and its people that our head office resides on. We acknowledge the ancestors that defended, walked and managed these lands for many generations who have left a legacy of strong culture, wisdom and knowledge embedded in these lands today.
We acknowledge our Elders who are our knowledge holders, teachers and pioneers.
We acknowledge our youth who are our hope for a brighter and stronger future and who will be our future leaders.
We acknowledge that this land known as Australia was and always will be Aboriginal and Torres Strait Islander land.